How can I buy works from Carol Caruso Photography?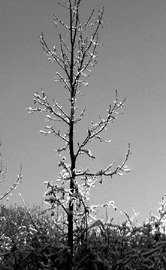 There are a number of ways to purchase from Carol Caruso Photography. Whatever method you choose Carol Caruso Photography offers delivery anywhere in the world and a 30-day 'no hassle' money-back guarantee. We want you to be pleased with your purchase, so please contact us upon receiving your order if you are unsatisfied, and we will refund your purchase:
You can use our secure online shopping facility where we accept all major credit cards. To purchase online, we use Paypal (http://www.paypal.com) to process our online orders, chosen for their proven success in secure online order processing.
Credit cards are billed in their local currency. As all our prices are in US dollars, your payment card will be debited in dollars and your credit card company will exchange it into your country's currency.

Alternatively you can mail us a check, once received, your order will be processed. When paying by check, please be sure to include the following with your check:

1) a note with the name of the photo and the size you wish to purchase.

2) your full name and the address where you would like your ordered shipped to. Please note, we do not ship to PO boxes.

3) Also be sure to add $5 (6euro) for shipping costs.

4) Florida US, residents should also add 6% sales tax

Please mail checks, made out to Carol Caruso, to:

US dollar payments: 3107 Franklin St, SF CA 94123 USA

Euro payments: 7 Rue Lobineau, 75006 Paris France
For any questions please email: sales@carolcaruso.com
You can also view the artworks and make purchases at our various expositions. See http://www.carolcaruso.com/expos.html.
For order inquiries, concerns or questions, please contact our customer support via email at customersupport@carolcaruso.com.
---
FAQ for Ordering Online
Will my purchase be taxed?
If you reside outside of the state of Florida, US, then your order will not be subject to sales tax. Purchases delivered to Florida State will be charged a sales tax equal to 6%. If you live within the European Union (EU) you will not be charged Value Added Tax (or equivalent) on your purchase. However, this is subject to change. These changes are beyond the control of Carol Caruso Photography yet we need to comply with each countries legislation.
How can I be sure ordering online is secure?
Carol Caruso Photography uses an encrypted communication channel via Paypal. This means that your credit card details and other personal information are scrambled when in transit.
Can I order from any country?
Yes. We accept orders from any country.
Why am I experiencing difficulties ordering from the site?
The most common cause of difficulties is that users have turned off the 'accept cookie' or 'cookies enabled' option in their browser menus. In order for our site to offer a secure transaction process, your browser's options will need to be set to accept cookies. If you continue to experience problems, please contact us at techsupport@carolcaruso.com.
Can I cancel an order after it has been submitted?
At Carol Caruso Photography we want to get your order out to you as quickly as possible. Therefore, if your order is not cancelled within 8 hours of placing the initial order, then is not possible to cancel your order. If you require more information on this matter, please contact our customer support at customersupport@carolcaruso.com.
When will I receive my order?
As soon as your order has been processed, your artwork will be shipped from Carol Caruso Photography directly to your door. All items contained in your order will be shipped out within three business days. Once the order leaves our location, delivery time within the UK and Europe usually takes two-five days, within the US two-eight days, elsewhere in the world four-ten days.
What guarantee of authenticity will I get with my artwork?
All prints will be signed and numbered by the artist.
Can I buy gift certificates from Carol Caruso Photography?
Gift Certificates are currently available to buy from Carol Caruso Photography. These certificates are available in various amounts.
Will my artwork arrive framed?
The artworks currently offered by Carol Caruso Photography are not sold with frames. We are currently working with several partners to offer top quality framing services which will soon be available on the site.
How much does shipping cost?
Shipping from Carol Caruso Photography is $8 for US orders, 9Euro for EU orders, £5 for UK orders and $10 for all other orders.
How is the artwork shipped?
Typically, we use the express carriers Swift-Air, DHL or UPS to send your orders inside a highly protective crush-proof tube. Please note, we do not ship to PO Boxes.
Can I ship to a location other than my home?
Yes. When you are purchasing from Carol Caruso Photography you are given the option to ship to any address that you choose, except PO Boxes. To ship to another address, please enter your address in the billing information field and the shipping address in the shipping information field during the ordering process.
What is your returns policy?
Carol Caruso Photography operates a 'No Hassle' returns policy. We're so confident that you'll be more than satisfied with your purchase that we offer a straightforward, 30-day money-back guarantee.
What if my artwork arrives damaged?
In the unlikely event that the artwork arrives damaged, email us at customersupport@carolcaruso.com immediately.
What if the print I receive is not the one I ordered?
You may return your purchase within 30 business days for a full refund. We require that the artwork be returned in its original packaging to ensure safe shipment. We also require that the artwork is shipped using UPS, Fed-Ex or DHL. You must also include the original invoice information for customs purposes.